The Bay Bookshop (Cape Quarter) will host an event with Consuelo Roland, the author of Lady LIMBO, on Wednesday, the 13th of March 2013.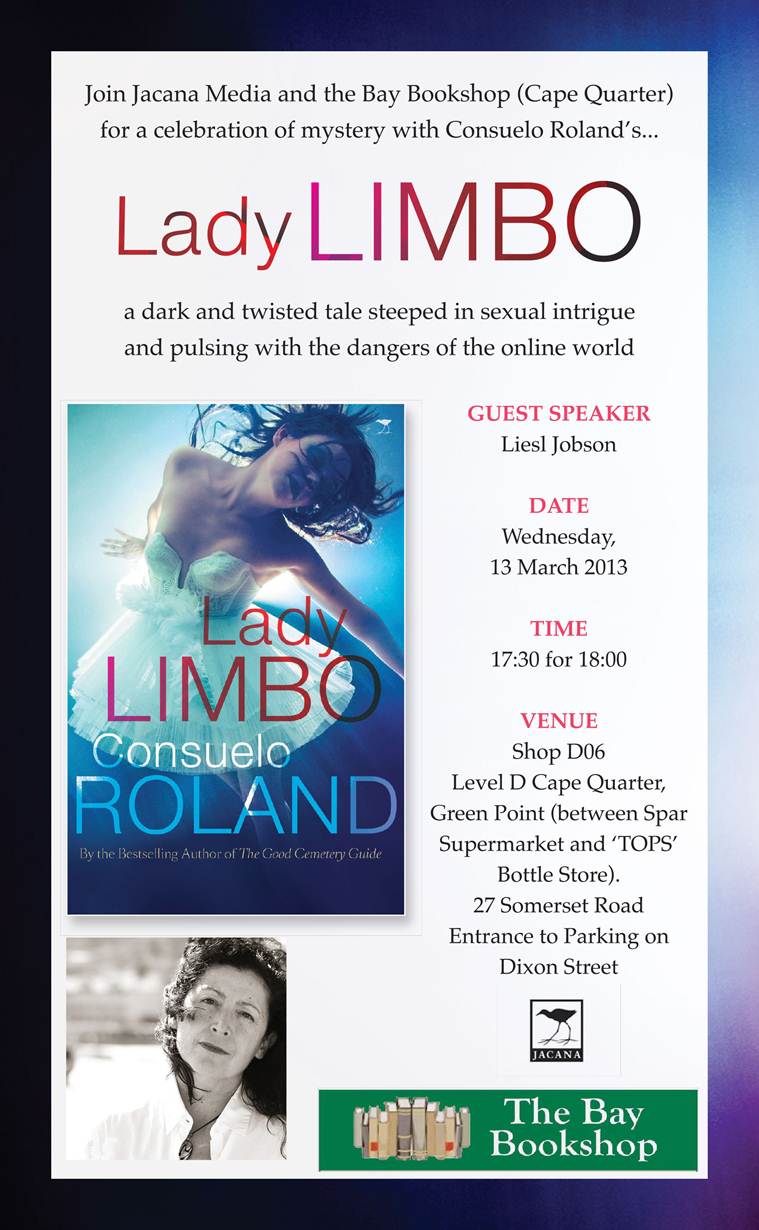 ABOUT THE BOOK
Lady LIMBO is a fast-paced thriller that shifts between Cape Town and Paris and has been described as being 'Big, juicy and compulsively readable – a dark and twisted tale steeped in sexual intrigue and pulsing with the dangers of the online world'.
One Friday evening Daniel de Luc, an elusive crime writer with a deep love of poetry, disappears from a Camps Bay apartment while cooking pasta. His wife Paola, desperately worried after days of hearing nothing, is contacted by an eccentric stranger who claims to have known her missing husband under a different name and warns her not to look for him.
Paola soon learns that her husband is involved in the shadowy world of the international sex industry, where well-heeled women pay men to become the anonymous fathers of their children. As her neat, controlled existence is turned inside out, Paola struggles to keep her head and find her own humanity while trying to outwit her enemies and stay alive.
ABOUT CONSUELO ROLAND
After leaving the information technology business, Consuelo completed an MA degree in Creative Writing at the University of Cape Town. Her debut novel, The Good Cemetery Guide, was short-listed for the Sunday Times Fiction Prize 2006 and received special mention from the Olive Schreiner judges. She has had short stories and poetry published in Twist, Women Flashing, South Africa Writing, Writing the Self and the Sunday Times. She lives in Hout Bay with her husband and son and a menagerie of pets.
You can read more about Consuelo on her website – click HERE.