Letters to Influential South Africans about the State of our Nation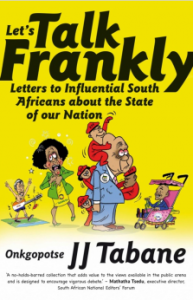 South Africa has been in the grip of a worrying culture of acquiesce and silence after 1994. Such silence is largely driven by patronage and a misplaced sense of loyalty, to party politics across the political spectrum. It is clear that speaking out has been left to a few voices that are seen as having nothing to lose. This situation has seen the culture and quality of debate degenerating.
The addressees of the letters are South African people of influence who are called upon to use their public presence and role to change the course of events in society and improve the level of public discourse. They receive praise for work well done and are castigated for poor judgement and omissions in their public life and deliberations.
Let's Talk Frankly expresses some home truths in a satirical and tongue-in-cheek manner and is meant to offend sensibilities as well as express things that people often say around dinner tables but are too cautious to say in public.
Letters are addressed to: Gwede Mantashe, Helen Zille, Julius Malema, Mosiuoa Terror Lekota, Mamphela Ramphele, Zwelinzima Vavi, Patrice Motsepe, Peter Bruce, Pallo Jordan, Blade Nzimande, Aaron Motsoaledi, Nathi Nhleko, Angie Motshekga, Signal Jammer, Thuli Madonsela, Ray MacCauley, Steve Hofmeyr, Baleka Mbete, Nicky Oppenheimer, Nkosazana Dlamini-Zuma, Mmusi Maimane and Jacob Gedleyihlekisa Zuma.
Featuring cartoons by SIFISO YALO, who is best known for his work in the Sowetan.
'A no-holds-barred collection that adds value to the views available in the public arena and is designed to encourage vigorous debate.' – MATHATA TSEDU, the Director of the South African National Editors' Forum
About the Author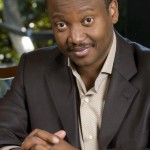 Onkgopotse JJ Tabane is one of South Africa's leading media and communications specialists, a community activist and a business executive. He is currently the Executive Director of Oresego Holdings, an international advisory company as well as the Chief Executive of EnviroWorld Productions – specialising in environmental programming for community TV and radio. He is a director of Pholosang BEE Resolutions Services, a company he co-founded to contribute to the advancement of Black Economic Empowerment. He is a founder and host of Frank Dialogue as well as media and communications colloquia. Tabane holds three degrees at the University of the Witwatersrand. He is a member of the University of the Western Cape and a regular columnist for The Daily Maverick and the Sunday Independent.
View Onkgopotse JJ Tabane's Facebook page HERE and follow him on Twitter HERE
Published by Pan Macmillan
ISBN: 9781770104327