You can run from your past, but the truth will always find you. Luckiest Girl Alive is an intense, compulsive debut thriller for fans of Gone Girl and The Girl on the Train.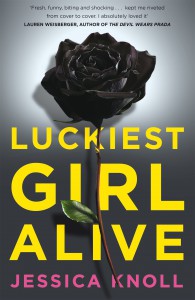 Now a New York Times bestseller, and optioned for film by Reese Witherspoon and her production partner Bruna Papandrea – in conjunction with Lionsgate Films.
Her perfect life is a perfect lie. . . An audacious, page-turning debut thriller that will appeal to fans of Gillian Flynn, Paula Hawkins and Jodi Picoult.
Ani FaNelli is the woman you love to hate. The woman who has it all. But behind the meticulously crafted façade lies the darkest and most violent of pasts . . .
When a documentary producer invites Ani to tell her side of the chilling and violent incident that took place when she was a teenager, she hopes it will be an opportunity to prove how far she's come since then. She'll even let the production company film her wedding to the wealthy Luke Harrison, the final step in her transformation.
But as the wedding and filming converge, Ani's immaculate façade begins to crack, and she soon realises that there's always a price to pay for perfection.
Courtesy of Simon & Schuster, click HERE to watch the video of Jessica Knoll on her novel Luckiest Girl Alive. Jessica Knoll describes her inspiration behind the main character of Luckiest Girl Alive, and why it's harder to create female characters that might be unlikeable.
About the Author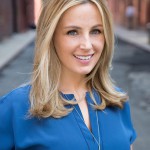 Jessica Knoll has been a senior editor at Cosmopolitan. Now the articles editor at SELF, her writing and editing covers relationships, sex, and psychological well-being. Jessica grew up in the suburbs of Philadelphia and graduated from The Shipley School in Bryn Mawr, Pennsylvania, and from Hobart and William Smith Colleges in Geneva, New York. She lives in New York City with her husband. Luckiest Girl Alive is her first novel.
View Jessica's website HERE
Like Jessica's Facebook page HERE and follow her on Twitter HERE
Published by Pan Macmillan
ISBN: 9781447286202