The first book in the incredible new series from the author of Percy Jackson, the Kane Chronicles and Heroes of Olympus.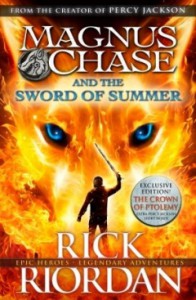 Magnus Chase has always been a troubled kid. Since his mother's mysterious death, he's lived alone on the streets of Boston, surviving by his wits.
One day, he's tracked down by an uncle he's never met – who tells him an impossible secret: Magnus is the son of a Norse god.
The Viking myths are true. The gods of Asgard are preparing for war. Trolls, giants and worse monsters are stirring for doomsday. To prevent Ragnarok, Magnus must search the Nine Worlds for a weapon that has been lost for thousands of years.
About the Author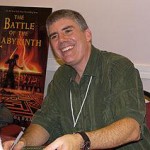 Rick Riordan is a teacher and a writer, and has won many awards for his mystery novels for adults. He says that the idea for Percy Jackson and the Lightning Thief first came to him while he was teaching Greek mythology at middle school in San Francisco. But rumour has it that Camp Half Blood actually exists, and Rick spends his summers there recording the adventures of young demigods. Some believe that, to avoid a mass panic among the mortal population, he was forced to swear on the River Styx to present Percy Jackson's story as fiction. Rick lives in Texas (apart from his summers on Half Blood Hill) with his wife and two sons.
View Rick's website HERE
Like Rick's Facebook page HERE and follow him on Twitter HERE
Published by Penguin Random House
ISBN: 9780141342429