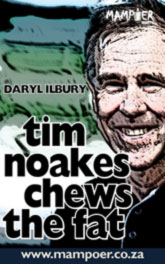 Everyone loved Tim Noakes, the superstar of South African sports medicine – until he lost 18 kg, an experience he used to challenge what the experts are saying about food and dieting. Is Noakes right? If so, why do other scientists hate him so much?
Noakes wrote a book last year, Challenging Beliefs, which argued that the dangers of fats are overly exaggerated; that the belief that coronary heart disease is caused by a high-fat diet is based on incomplete and sometimes flimsy research; that conventional dietary advice does more harm than good and contributes to obesity and associated illnesses.
The book was a best seller and changed the lifestyles of many. But it also caused outrage in medical circles, with petitions from prominent practitioners circulated to newspapers, warning against the dangers of taking Noakes seriously. Did Noakes get it wrong?
In the MampoerShort, Quiet Maverick: Tim Noakes Chews the Fat, science writer DARYL ILBURY investigates a man who has made invaluable contributions to sports science here and abroad, but has never been shy to stir controversy. Ilbury talks to Noakes, to World Cup winning rugby coach Jake White, to extreme sportsman Lewis Pugh and sports author Michael Vlismas to find out why this quiet maverick has risked his reputation and academic foothold. Ilbury also explains why this controversy is so complex… and why the outcome matters so much to us all.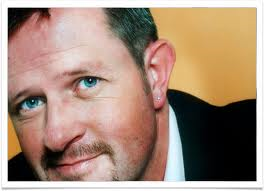 DARYL ILBURY is a former award-winning senior broadcaster and media analyst, now a journalist and regular opinion-editorial columnist with over 250 articles published in a number of leading titles including Financial Times, Sunday Times, Saturday Star, Business Day, Mail & Guardian, bizcommunity.com, Sunday Tribune, and Leadership magazine.
e.BOOK DETAILS
TITLE: Quiet Maverick: Tim Noakes Chews the Fat
AUTHOR: Daryl Ilbury
LENGTH: 13 900 words
READING TIME: ± 120 minutes
ISBN: 9780992190279
PRICE: $2.99 (at today's exchange rate, the 27th of April '13), about R27-25 each)
FORMAT: e.book