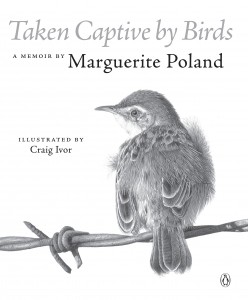 'All my life I have been 'taken captive by birds'.
Their doings are the thread that runs through childhood, the link to people and to place.
Their appearance and their presence can at once recall a name, a scent, a morning full of song and exploration; an evening sorrow, a childhood fear.
For, somehow, it is the birds that saw it all: those unobtrusive harbingers whose boundaries are defined by other laws than ours but whose ancient lore remains a cipher to remembrance for me.'
– Marguerite Poland