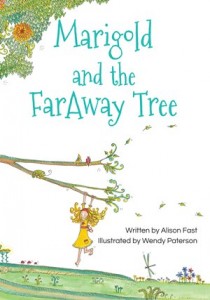 Marigold and the Faraway Tree is the story of a nine-year-old girl whose relationship with an old tree guides her through an important transition phase in her life. The story was inspired by the existence of a true-life tree growing at Imhoff Farm, behind the Blue Water Café, next door to the Higgley Piggeldy Farmyard in Kommetjie, not too far from Cape Point, one of the southernmost points of Africa.
It is a simple tale of universal wisdom that will not only engage young readers, but teach them an important life lesson as well. Children will be able to think about concepts such as kindness, happiness and friendship. The author, Alison Fast, believes that the best stories are home grown and involve simple things such as a village, a character or even the change of seasons, interwoven with imagination, curiosity and wonderment.
The charming illustrations by Wendy Paterson will enchant readers both young and old as they complement this simple but appealing story.
OOK BESKIKBAAR IN AFRIKAANS 

View the Marigold and the Faraway Tree Facebook page HERE
About the Author
Alison Fast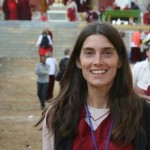 Alison Fast is a documentary filmmaker who loves storytelling across all mediums. Her inspiration comes from travelling, spending time in nature and leading community-based storytelling workshops. She lives in Los Angeles and New York, in the US. Marigold and the Faraway Tree is her first children's book. 
View Alison's Facebook page HERE and follow her on Twitter HERE
About the Illustrator
Wendy Paterson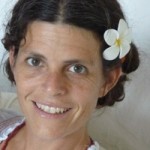 Wendy Paterson is a former teacher and archeologist, who lives with her two children in Scarborough near Cape Town. She works as a freelance illustrator from home and draws inspiration from the beauty of her surroundings and the funny things children do and say.
View Wendy's Facebook page HERE
Published by Struik Lifestyle (An imprint of Random House Struik)
ISBN: 9781432304379