Nicholas Sparks' books seem like natural material for romantic movies – here is a list of movies (some are quite big tear-jerkers) based on his previous novels:
Message in a Bottle
A Walk to Remember
The Notebook
Nights in Rodanthe
A Walk to Remember
Dear John
The Last Song
And now, the film adaptation of his book Safe Haven is also showing on the big screen (the movie released in South African cinemas last Friday).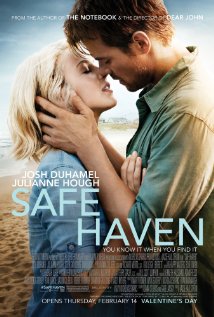 You know it when you find it.
An affirming and suspenseful story about a young woman's struggle to love again.
Love hurts. There is nothing as painful as heartbreak. But in order to learn to love again you must learn to trust again.
When a mysterious young woman named Katie appears in the small town of Southport, her sudden arrival raises questions about her past. Beautiful yet unassuming, Katie is determined to avoid forming personal ties until a series of events draws her into two reluctant relationships.
Despite her reservations, Katie slowly begins to let down her guard, putting down roots in the close-knit community. But even as Katie starts to fall in love, she struggles with the dark secret that still haunts her . . .
View the official movie trailer HERE
Like the movie's Facebook page HERE and follow them on Twitter HERE
About Nicholas Sparks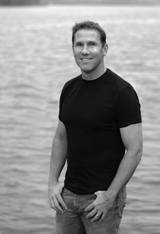 Nicholas Sparks' family moved around a lot while his father pursued graduate degrees. Sparks lived in Minnesota, Nebraska and California. He has one brother, and a sister who died in 2000. He was raised Roman Catholic. Sparks excelled at running, and went to the University of Notre Dame on a track and field scholarship.
He wrote two novels wrote two novels that were never published before his third novel, The Notebook, was picked up by a literary agent and published in 1996. Sparks writes romance novels and is known for stories with Christian themes and sad twists.
Sparks met his wife, Cathy, in 1988 and they married in 1989. They have five children: three boys and twin girls. They currently live in New Bern, NC.
His new book, The Longest Ride, will be available in Oct / Nov 2013.
You can visit his official website HERE