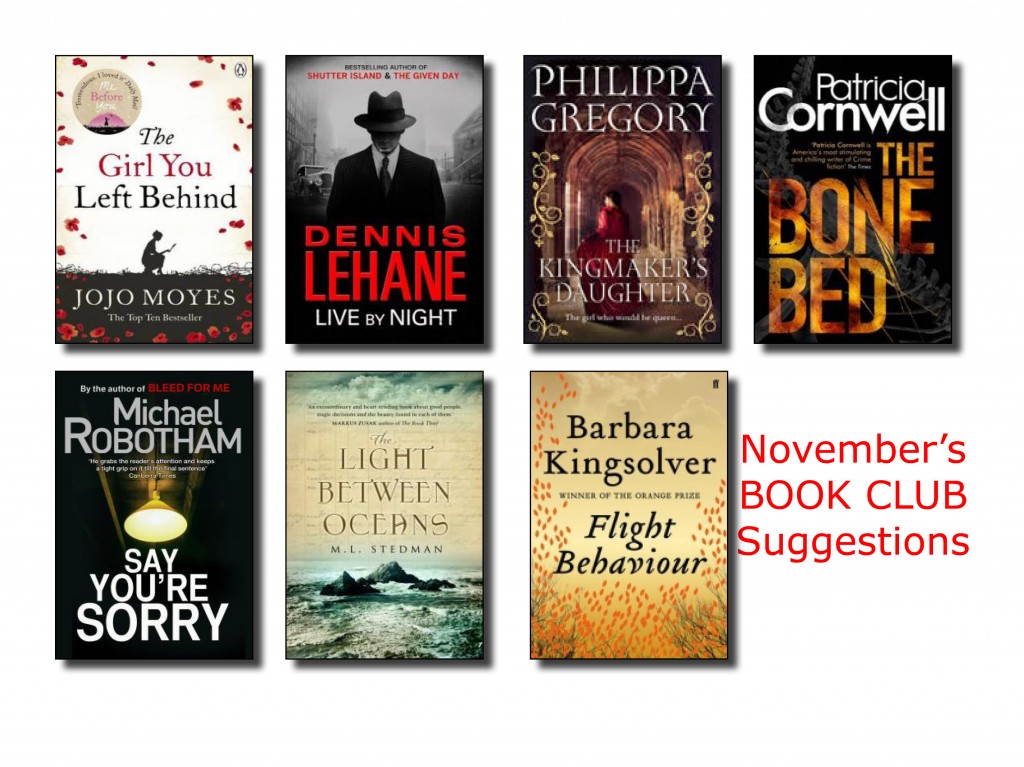 Here are our November book club suggestions -
A weepy from Jojo Moyes in The Girl You Left Behind, 1920s gangsterism in Live By Night by Dennis Lehane, the tragic story of Anne Neville in Philippa Gregory's The Kingmaker's Daughter, forensic investigations in The Bone Bed by Patricia Cornwell, a pyschological thriller from Michael Robotham in Say You're Sorry, M.L. Stedman's story about right and wrongs in The Light Between Oceans, and the exploration of the truths we live by in Barbara Kingsolver's Flight Behaviour.
Visit our NOVEMBER 2012 BOOK CLUBS page to read the book synopses – http://ilovebooks.co.za/?page_id=153.