'Your outline is somewhere out
there where you seek.
It is waiting for you
right now as we speak.'
- From Oliver's Outline
Like many children and adults, Oliver has to face his fears and anxiety. He believes that all his problems would lessen if he had an outline.
With encouragement from his parents, Oliver goes on a journey of self-discovery, only to realise that his outline was there all along. In order to see it, he has to learn to recognise his strengths, live in the present and believe in himself.
View Oliver's Outline's Facebook page HERE
Also available in Afrikaans as Oliver se Omlyning
Successful author and illustrator team Alan Glass and Sandy Lightley have collaborated once again to bring you Oliver's Outline. They have worked together since 2004 with Ed Jordan and Paul Choritz on the highly acclaimed and award-winning children's music and book series Beautiful Creatures. 
Alan Glass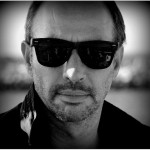 View Alan's website HERE
View Alan's Facebook page HERE and follow him on Twitter HERE 
Sandy Lightley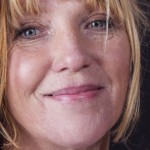 View Sandy's website HERE
Published by Pan Macmillan SA
ISBN: 9781770104228