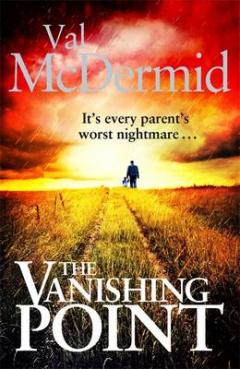 What a treat is was to meet Val McDermid this past Friday, at the launch of her new book THE VANISHING POINT.
The first time I read Val was only a few years back, when her book The Retribution was published, and I vowed to read every book she writes, since then.
Here are a few questions that Val was asked:
Q: What advice do you have for crime writers?
VAL:  Be patient.  Very, very patient.  The story idea for my previous stand-alone novel, Trick of the Dark, came to me 12 years ago, but I couldn't figure out how I was going to structure it.  It had been sitting in my head all those years, and then quite simply, everything just connected, and I eventually wrote the book.
Q: What do you do when you have writer's block?
VAL:  Oh, I do something silly like take the main character grocery shopping.  I make him or her think about something really mundane, like 'Should I buy muesli or CocoPops?', and this, for some reason, helps.  The trivia clears my head - I delete the words and carry on.
Q: What is your writing process?
VAL:  At the start of my writing career I was an outliner.  I knew exactly what was going to happen in every chapter.  But now, I find myself more of a 'fly by the seat of my pants' sort of writer where the structure isn't rigid and I could do the beginning, and the ending, and then wing the content in the middle.
Q: If you weren't a writer, what would you have liked to be?
VAL:  Ah, definitely a musician – somewhere between Joni Mitchell and Leonard Cohen.
Q: You write a book, a year – when do you write?
VAL:  January, February and March I don't do anything but write (I'm probably not very nice to be around during this time) and then at the end of those three months my first draft is ready to submit to my editor.