Having fallen pregnant at the drop of a hat, I have seldom given thought to couples who battle to conceive.  Let alone same sex couples who want to have a baby together.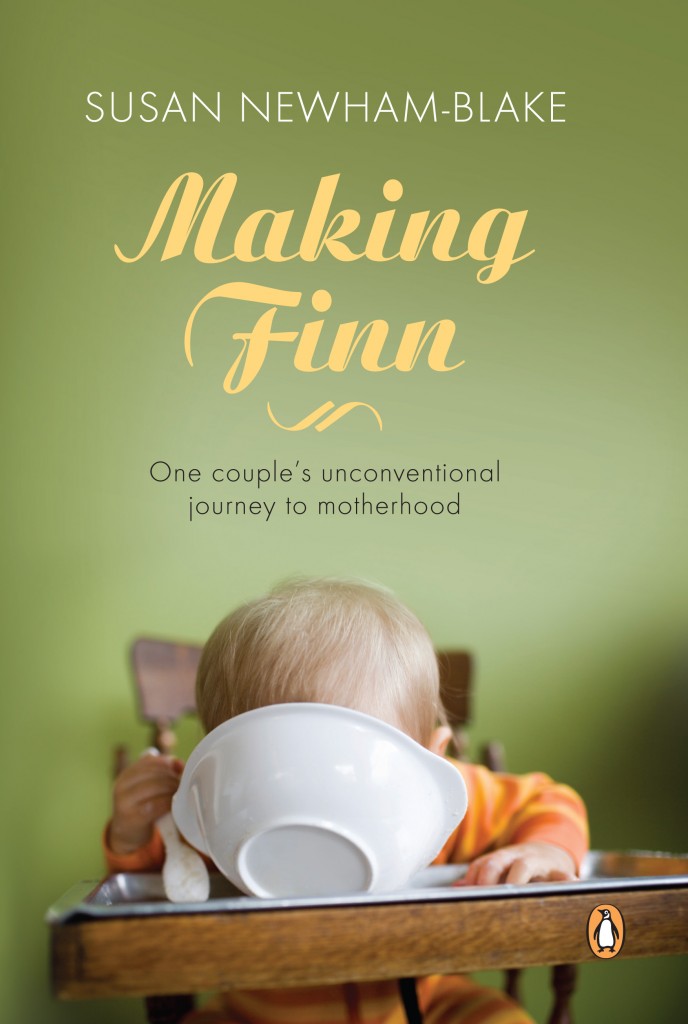 Reading Susan Newham-Blake's book, Making Finn, opened my eyes to the personal and emotional rollercoaster that many couples go through.
What options in South Africa are there for two women to have a baby?
Adoption
Surrogacy
Artificial Insemination
And if you choose point 3 then there are a further two options:
Get the 'goods' from someone you know
Use a sperm donor clinic
Susan considered, and even asked a friend, whether he would be willing to do the deed.  But she ultimately decided to go the donor route.
The problem with South African sperm donor clinics is that it is completely anonymous – there is no way for a child, at a later stage, to track down his or her father.  However in the States they offer something called an 'identity release programme' – the donor signs away parental rights, but their identity is released on request when the child turns eighteen.
Susan wanted (needed) to know that one day, should her child want to know who his/her father was, that contact could be made.  She could not bear doing anything that might cause her child any pain or grief later on in life.
So she began planning the donor, via America, option in earnest and believe me, the hurdles in her path were so high that an Olympic record-beating hurdler may have thrown in the towel.
From finding a suitable US based donor, to getting clearance from Customs, from getting a permit from the Department of Health to dealing with the courier's Dangerous Goods Department, from flying the 'inventory' from San Francisco to New York to Paris to Cape Town, to having the nitrogen container delivered to their door (by Arash, a wonderfully helpful man), to eventually having the insemination.
Try number one was unsuccessful, but try number (where Roxi, Susan's wife, urged, 'Swim little fishies, swim.') produced two pink lines on the pregnancy test – Finn was on his way.
We learn in the epilogue that a couple of years later, Finn's brother Jet is born.  They share the same father (the sperm came from the same donor), but different mothers – this time it was Roxi's turn to carry the baby for nine months.
The writing tone in the book is light-hearted, but no way detracts from exposing the frustration Susan and Roxi experienced.  Even I was eventually saying, COME ON NOW, CUT THROUGH ALL THIS RIDICULOUS RED TAPE, and help them get the damn sperm.
I highly recommend this book – go out and buy yourself a copy or download the e.book.
To read an extract from Making Finn, click HERE.