A Masterclass in Creative Thinking
How do you make something out of nothing?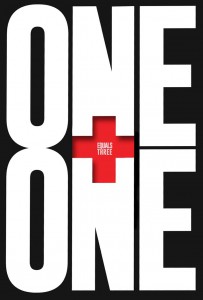 One Plus One Equals Three goes straight to the heart of the creative impulse. Combining Dave Trott's distinctive, almost Zen-like storytelling, humour and practical advice, its collection of provocative anecdotes and thought experiments are designed to light a fire under your own creative ambitions.
From tales of 18th century Japanese samurai to classic battles between 'creatives' and 'suits' in the boardroom, these stories act as a rallying cry for individuals and businesses who want to think differently, stand out and challenge convention.
Praise for Creative Mischief
'If only Dave had written this book thirty years ago it would have made my career a lot easier.' – Sir John Hegarty
'Dave Trott is not just a great copywriter, he is a great teacher. If you can't learn something useful from this bundle of wisdoms, go to the bottom of the class.' – Robin Wight – Founder of Engine
About the Author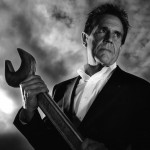 Dave Trott is the author of Creative Mischief and Predatory Thinking, and currently Chairman of The Gate London, part of The Gate Worldwide. Born in east London, he went to art school in New York on a Rockerfeller Scholarship. From there he began an illustrious career in advertising, as part of the creative team behind 'Hello Tosh Gotta Toshiba', 'Aristonandonandon', the Cadbury Flake ads and many, many more. Dave's agency Gold Greenlees Trott was voted Agency Of The Year by Campaign Magazine, and Most Creative Agency In The World by Ad Age in New York. In 2004 he was given the D&AD President's Award for lifetime achievement in advertising.
View Dave's website HERE
Follow Dave on Twitter HERE
Published by Pan Macmillan
ISBN: 9781447287032