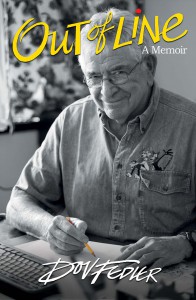 Out of Line is both Dov Fedler's autobiography and a book that captures a particular history of a specific generation, that of the Jewish baby boomers in South Africa who descended from mainly Lithuanian stock.
Dov was a laatlammetjie born and bred in Johannesburg in 1940, just as Hitler was getting into his stride. His mother's sister and her husband and their two children were trapped somewhere in Eastern Europe and exterminated before 1945.
A third child was not on his parents' 'want-list'. It was hard enough supporting two much older children and a printing business that was struggling to exist. Dov's mother had a 'nervous breakdown' when he was about three and this is when he remembers seeing his first pencil and knowing precisely what it was that he wanted to do with his life.
There are no coincidences in Dov's life. There is a hand of destiny that he believes has steered him. This  memoir recounts the many dramatic encounters that have shaped Dov – death and cancer, humour and love, family and friends, work and leisure, and all told with the most wonderful turn of phrase.
About the Author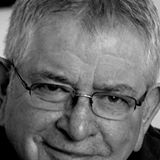 Dov Fedler is now in his 70s and has been drawing for more than 50 of those years.This is self-evident in his cartoons where a skilled hand, an intuitive understanding of current affairs, and a sharp wit meet.
Dov joined The Star newspaper as their cartoonist in the early 1970s and has been with that paper ever since. His cartoons are now published across the country in other Independent titles too; The Pretoria News, The Mercury, The Cape Times, Kimberly's 'Diamond Fields Advertiser'. He has covered the careers of hundreds of politicians, athletes and celebrities from Albert Hertzog through to Jacob Zuma.
Dov's earliest dream was to work for Walt Disney. He has always known his career was somewhere in drawing. He got to visit Disney World and could not wait to leave. He has never been to Europe or Brakpan and is a pure product of Johannesburg. He loves older movies. The last on his wish list was to become a political cartoonist.
He is married to a doctor, has three daughters, a doctor, a lawyer and author and a media boff. He has three grandchildren and a cat called Smudge.
View Dov's website HERE
View Dov's Facebook page HERE
Published by Tracey McDonald Publishers
ISBN: 9780620624831