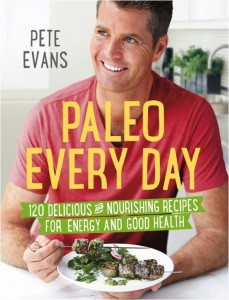 In Paleo Every Day, Pete Evans shares his favourite recipes for good health and vitality. Inspired by a 'paleo' way of eating, these are the meals he cooks for his family every day, featuring loads of fresh veggies, nuts and seeds, sustainable seafood and meat, and free of gluten, sugar and dairy.
About the Author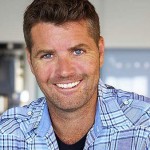 A love of food saw Pete begin his career as chef and restaurateur at the age of 19, opening numerous award winning restaurants nationally as well as cooking in some of the finest restaurants globally.
Pete's career has moved from the kitchen into the lounge room with many TV appearances including Lifestyle Channel's Home show, Postcards from Home, FISH, My Kitchen Rules, Moveable Feast, and his latest The Paleo Way.
It's safe to say he knows his stuff, with over 10 bestselling cookbooks inspiring individuals and families in their kitchens around the world.
View Pete's website HERE
View Pete's Facebook page HERE
Published by Pan Macmillan
ISBN: 9781447287483