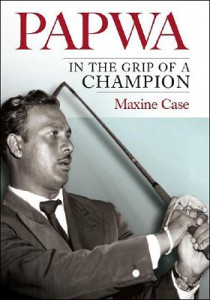 Sewsunker "Papwa" Sewgolum (1930–1978) was a South African golfer who carved a niche for himself in golfing folklore when he became the first golfer of colour to win a provincial open in South Africa (in 1963). Sewgolum, a former caddie, with his wrong-way-round grip (left hand beneath his right), beat 103 white golfers in the Natal Open at the Durban Country Club. He became a symbol of the sports boycott movement when pictures of him receiving his trophy outdoors in the rain, because, due to apartheid, he was not allowed to enter the clubhouse, were published across the world.
In 1965 he beat Gary Player to win the Natal Open for the second time. He also won the Dutch Open in 1959, 1960 and 1964. However, the dream was to be cut short. At the peak of his career, Papwa was banned by the apartheid government from participating in or attending any PGA tournaments. Crushing him further, they also withdrew his passport, denying him the right to play internationally. This slowly broke his spirit, leaving him with nothing but a dream.
This is the story of one man who triumphed against unbelievable odds, only to have his dream snatched from him. Written as fiction, this is a uniquely South African story told by a master storyteller.
"The record books don't lie. Three Dutch Opens, I repeat, three Dutch Opens in six years . . ." – Ken Schofield (Executive Director of the European Tour)
About the Author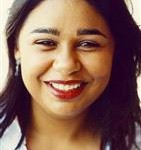 Maxine Case is the author of All We Have Left Unsaid (Kwela Books, 2006) and her short story "Homing Pigeons" appears in the collection African Compass: New Writing from Southern Africa (New Africa Books, 2005). An excerpt from the former is included in Nice times: A Book of South African Pleasures and Delights (Double Storey, 2006).
All We Have Left Unsaid is the winner of the 2007 Commonwealth Writers' Prize for Best First Book, Africa region and is the joint winner of the Herman Charles Bosman Prize 2007.
Case has written for several South African magazines and has a monthly column, "The Last Word" in Soul magazine. She has worked at a publishing company as well as an NGO in Cape Town before receiving a scholarship to study an MA in Creative Writing in New York, USA.
View Maxine's Facebook page HERE
Published by Kwela Books (An imprint of NB Publishers)
ISBN: 9780795707117