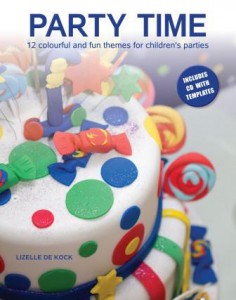 Party Time is the ultimate party-planning book for parents! It contains 12 fun themes and is jam packed with inspirational ideas. Planning an exciting party has never been easier! A CD with printable templates for signage and décor is also included.
Not only are there themes for boys and girls but unisex themes have also been included. The parties cater for all budgets. Those recipes that are included are easy to follow and can either serve as a starting point or can be adjusted to suit your specific theme by changing, for example, the colour of the cake icing.
About the Author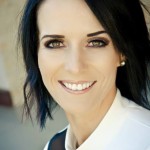 Lizelle de Kock has always loved planning parties and her attention to detail has people talking about every party she styles, including celebrity parties. It was when friends encouraged her to open her own party planning business, that she decided to pursue her passion and Organizit Party Styling was born. The company made news when it was featured on America's top-rated party websites, representing South Africa, and has also been featured in local magazines. Lizelle lives in Kimberley in the Northern Cape.
View Lizelle's website HERE
Like Organizit's  Facebook page HERE and follow Lizelle on Twitter HERE
Published by Struik Lifestyle (An imprint of Penguin Random House)
ISBN: 9781432304645