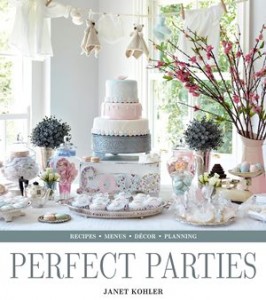 Perhaps readers have reached that point in their lives where they'd really love to entertain their friends with a little more flair and sophistication, but feel quite intimidated by the prospect. Maybe their children are nagging them to arrange really fun birthday parties for them, but the very thought has the parents quaking. Possibly someone is getting married and would love a beautiful wedding reception but simply can't stretch the budget to an expensive wedding planner or caterer. 
Janet Kohler is a perfectionist with an attention to detail that is quite breathtaking. With the assistance of stylist extraordinaire Penelope Mitchell, in Perfect Parties she presents a dazzling array of  inspirational party ideas, complemented by delicious recipes. She also guides the reader through every aspect of a party, whether it's a birthday, engagement, picnic, baby shower, wedding or high tea, or just the family Christmas celebration. From choosing a theme; through décor and preparation countdowns; right down to the step-by-step recipes – it's all there, lavishly illustrated with beautiful photography.
Click HERE to find out more about the book and to view some page spreads.  
About the Author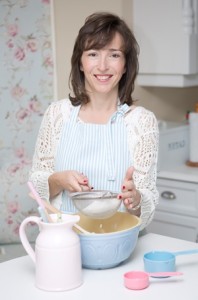 Originally an economist, Janet Kohler decided to follow her heart and train as a cordon bleu chef, but now as a stay-at-home mother of young children, she runs her own cookery school from her home in Durban.
View Janet's website HERE
View Janet's Facebook page HERE and follow her on Twitter @JanetKohlerBake
Published by Struik Lifestyle (An imprint of Random House Struik)
ISBN: 9781432303167