The groundbreaking book that gives every woman the practical skills they need to begin Playing Big.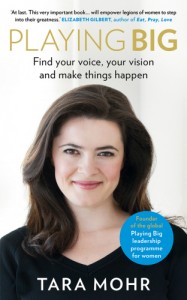 Five years ago, Tara Mohr began to see a pattern in her work as an expert in leadership: women with tremendous talent, ideas and aspiration were not recognising their own brilliance. They felt that they were 'playing small' in their lives and careers and wanted to 'play bigger', but didn't know how. And so Tara devised a step-by-step programme for playing big from the inside out: this book is the result.
Many women are aware of the changes they need to make to be more successful, but they don't know how to become that more confident woman they'd like to be. Playing Big provides real, practical tools to help women trust their instincts; identify and pursue their callings; become their own mentor; and take bold action to make their ideas a reality.
Not everyone wants to be a CEO, but every woman – whether a graduate, manager, volunteer, creative, stay-at-home mum or an entrepreneur – aspires to something: more influence at work or fulfilment at home; more opportunities to share their voice; more certainty in their vision. Tara has already helped thousands of women across the world to play bigger according to what 'playing big' truly means to them. And when women play big, we make things happen.
About the Author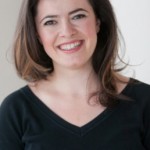 Tara Sophia Mohr is the founder of the global Playing Big leadership programme for women and an expert on women's leadership and well-being: her '10 Rules for Brilliant Women' was a viral sensation. Trained by the Coaches Training Institute, Tara also holds an MBA from Stanford University and a degree in English literature from Yale. She is a regular contributor to the Huffington Post; in demand as a key-note speaker – including for the Emerging Women Live conference; and for TEDx, The White House Project and Harvard Business School – and has been featured on the TODAY Show, ForbesWoman, Harvard Business Review, Financial Times, BBC and numerous other media outlets.
View Tara's website HERE
View Tara's Facebook page HERE and follow her on Twitter HERE
Published by Struik International
ISBN: 9780091954369