Set in Cape Town, South Africa, Seekers of the Lost Boy is an adventure that brings a homeschooling family face to face with the atrocities of their apartheid past.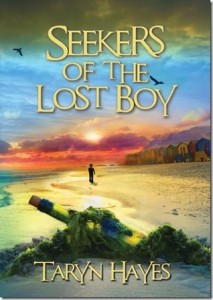 It begins when 12-year-old Simon finds a bottle on the water's edge during a visit to Muizenberg beach on a cold winter's day. He brings the bottle home, dreaming of adventures, pirates and hidden treasures, only to have the bottle shatter within minutes of returning home. At first he is dismayed, but his disappointment is soon turned to intrigue when he discovers an envelope in the bottle. It contains a letter written 30 years prior by another 12-year-old school boy from the poverty-stricken Cape Flats. The letter is brief and contains one question: Who is God and does he care about me?
The letter fascinates the Ward family, so they embark on a journey of discovery. Through clues left in the letter, Simon, his mom and his twin 10-year-old siblings, Nic and Kim, find themselves revisiting their country's apartheid past as they search for their mystery letter-writer.
About the author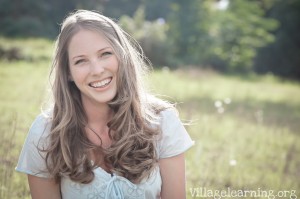 Taryn Hayes lives in Cape Town, South Africa with her husband, Craig and their four children. The bulk of her days involves mothering and teaching the kids, using an eclectic mix of homeschooling materials and a little bit of neglect!
Thanks to the excellent books Taryn and her children have been exposed to through their literature-based homeschooling experience, Taryn's future dreams of writing stories became a very present-day reality in 2013. Seekers of the Lost Boy is Taryn's first youth novel. It is the first of a planned series where adventure meets historical exploration and big questions of faith are addressed.
Watch an interview with Taryn HERE and see what she has to say about the book.
More about Taryn's book and future plans and dreams can be found at her website or her facebook page. You can also follow her on Twitter HERE
Published by Naledi
ISBN 9781920654047