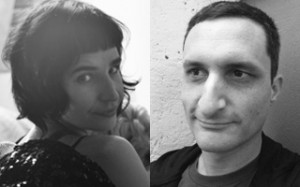 Congratulations to our local authors, Sarah Lotz and Louis Greenberg (the duo who write as S.L. Grey), on The Ward cracking The Independents' UK list of top science fiction, fantasy and horror books of the year.
The compiler of the list, David Barnett, said, 'Set in the same twilit subterranean world, it equals – if not trumps – the disturbing, creepy horror of their first, while shining a harsh light on real life.'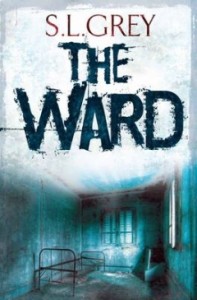 The Ward tells the story of Lisa, a plastic surgery addict with severe self-esteem issues. The only hospital that will let her go under the knife is New Hope: a grimy, grey-walled facility dubbed 'No Hope' by its patients.
Farrell is a celebrity photographer. His last memory is a fight with his fashion-model girlfriend and now he's woken up in No Hope, alone. Needle marks criss-cross his arms. A sinister nurse keeps tampering with his drip. And he's woken up blind…
Panicked and disorientated, Farrell persuades Lisa to help him escape, but the hospital's dimly lit corridors only take them deeper underground – into a twisted mirror world staffed by dead-eyed nurses and doped-up orderlies.
Down here, in the Modification Ward, Lisa can finally have the face she wants…but at a price that will haunt them both forever.
To view the complete list of top science fiction, fantasy and horror books, visit this site:  http://www.independent.co.uk/arts-entertainment/books/reviews/ios-books-of-the-year-2012-scifi-fantasy-and-horror-8395769.html