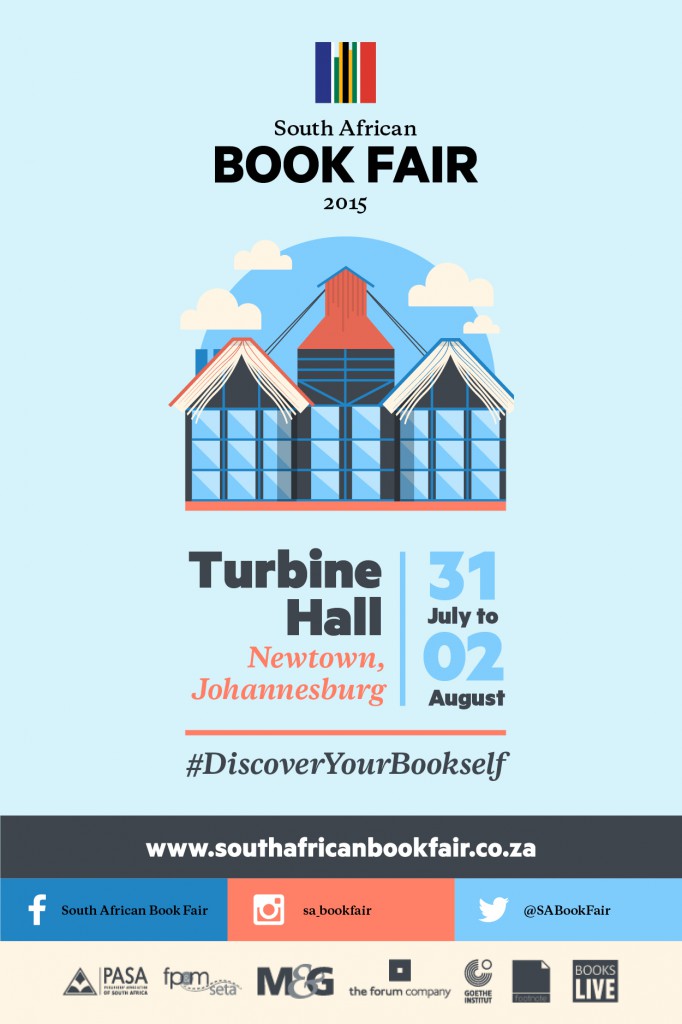 About the South African Book Fair
The world would be a better place if we all had the opportunity to read more. This is the belief and the driving force of the South African Book Fair. For the first time, Johannesburg will be able to enjoy the exciting literary programme designed to satiate the appetites of the most voracious reader, as well as inspire new ones. The campaign theme for this year's Fair is #DiscoverYourBookself.
Imagine 100 authors participating in more than 40 events, 44 new small publishers, 7 publishers from across the continent, a dedicated Kid's Zone, and a whole day devoted to learners, teachers and librarians.
Now stop imagining, and book your ticket. The Fair will be held at Turbine Hall, Newtown, Johannesburg for three full days from 31 July to 2 August. Whether you're a life-long lover of books or are still looking for your book passion, kindle the flames at the South African Book Fair 2015.
Click HERE for the full programme
Click HERE to see a list of authors attending
Like the South African Book Fair Facebook page HERE and follow them on Twitter HERE