Lesley Pearse, No.1 bestselling author of The Promise and Belle is back with Survivor, the story of Mariette, a born fighter.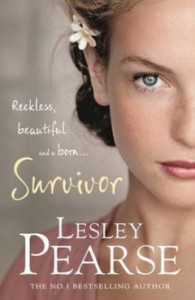 It is 1938 and Mariette Carrera is a defiant, strong-willed and selfish eighteen-year-old. And sooner or later, if she stays in the small, gossipy town of Russell, New Zealand, she'll get herself into some serious trouble. Her doting parents, Belle and Etienne, fear for her reputation. So, with the world on the brink of war, Mari leaves home on the SS Rimutaka, bound for her aunt and uncle's house in London. Armed with the freedom she's longed for since childhood, Mari quickly falls for Morgan, the handsome cockney steward on board ship. But once she reaches London, there are other temptations. Mari loves her new life – caught up in a whirl of dances and parties in the glittering West End, relishing her freedom as she earns her own money as a typist. Finally, she feels she is mistress of her own future. Until it is all snatched away by the war. As London endures the Blitz, Mari's new life is cruelly blown apart. Forced from her loving new home, she ends up alone in the East End, and it's worlds away from the London she knows. But there, even in the face of so much despair, she finds the chance to make a difference. Amidst the destruction, Mari learns that the only way to survive this war is to fight, with all the strength, selflessness and compassion within her…and only then will she find true happiness. Because Mari is a survivor…
From internationally bestselling author, Lesley Pearse, Survivor is a story of bravery and love.
Courtesy of Penguin Books, Read an extract from Survivor by Lesley Pearse. 
About the author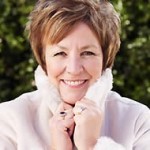 Lesley Pearse is one of the UK's best-loved novelists with fans across the globe and sales of over 7 million copies of her books to date. A true storyteller and a master of gripping storylines that keep the reader hooked from beginning to end, Pearse introduces you to characters that are impossible not to care about or forget. There is no formula to her books or easily defined genre. Whether crime as in Till We Meet Again, historical adventure like Never Look Back, or the passionately emotive Trust Me, based on the true-life scandal of British child migrants sent to Australia in the post war period, she engages the reader completely.
Like Lesley Pearse on Facebook or follow her on Twitter.
View Lesley's website HERE
Published by Penguin Books
ISBN: 9780718159061