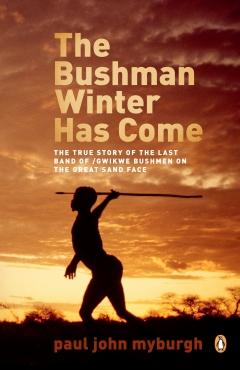 ABOUT THE BOOK
The Bushman Winter Has Come is the true story of Exodus, the inevitable journey of the last of the First People, as they leave the Great Sand Face and head for the modern world and cultural oblivion.
Paul John Myburgh spent seven years with the 'People of the Great Sand Face', a group of /Gwikwe Bushmen in the Kalahari Desert. But all does not end there. In The Bushman Winter Has Come, the author imagines a continuing journey towards a place where we may, once again, know who we are in the context of our life on this earth … towards a time when we may answer the /Gwikwe's morning greeting, Tsamkwa/tge? (Are your eyes nicely open?) with a confident yes.
ABOUT THE AUTHOR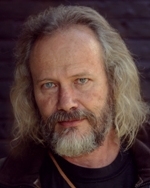 Paul, anthropologist and multiple award-winning documentary filmmaker, has had a life-long commitment to Africa that transcends the boundaries of politics and ideology. Apart from many years shared with the First People, he has spent the last sixteen years working on the story of the excavation of the Little Foot fossilised skeleton in the Cradle of Humankind.
Paul was asked a few questions about the book, and this is what he had to say:
Having already made a documentary on the People of the Great Sand Face, what made you decide to write a book?
Sometimes it is life that decides what must be done, and one simply listens to what is asked. Even while making the film, People of the Great Sand Face, all those years ago, I was acutely aware of how much more there was to say, how much more of the story of this ancient race needed to be told.
What are three of the most important lessons that you learnt from your time with the /Gwikwe Bushmen?
I think the greatest lessons were learned in the years after that time, the years of thinking and coming to understand the true nature of humanity in my own successes and failures. And the lessons learned in trying to bring the truth of this ancient race into word-form, so that in the reading, it would be said that I had honoured the SoulSpirit of these people. Life goes on forever, and I have come to understand the accountability of all my doings, of our doings.
What do you hope people will take away from this book?
A deeper understanding of who these people really are, and what they have brought into the context of our lives on Earth, and what they have contributed towards the spiritual evolution of humanity. I hope people will gain more truth with regard to our own nature, and how we stand in the world. I think it is an integral part of human evolution to carry, in knowledge, the truth of that which comes before us… the absence or presence of that knowledge reflects clearly in who we are now.