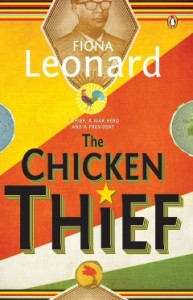 Alois is The Chicken Thief, a bright young man struggling to find his way in a southern African country wracked by political unrest and a crumbling economy. Through a chance encounter, Alois is set to make some fast money. But the enterprise goes horribly wrong, and he finds himself in a complicated and perilous struggle to rescue a war hero and transform the political landscape. Though an unlikely hero, Alois discovers, in this charming and fast-paced adventure, that both dreams and justice are within his grasp.
Courtesy of Penguin Books – Read an extract from The Chicken Thief by Fiona Leonard.
About the author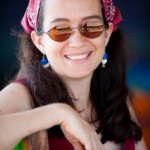 Fiona Leonard has a gypsy soul that has carried her across twenty countries on four continents. She has worked as a diplomat, foreign and trade policy consultant, freelance writer, theatre producer, blogger, home schooler and author, and sometimes several of these at once. She lives in Ghana, West Africa, for now.
Follow Fiona on Twitter @FionaJLeonard and visit her blog at www.fionaleonard.net
Like The Chicken Thief's Facebook page HERE
Published by Penguin Books
ISBN: 9780143538554