From 2005 to 2009, the heir to one of South Africa's blue-blood families methodically constructed the largest-ever con in South African history. Barry Tannenbaum, the grandson of the founder of one of the country's biggest pharmaceutical firms, Adcock Ingram, offered investors stratospheric returns of more than 200 per cent a year by investing in the components used to make AIDS drugs. It was nothing more than a lie, which suckered the country's business elite, including the former CEO of Pick n Pay, the one-time head of the Johannesburg Stock Exchange and the ex-boss of OK Bazaars.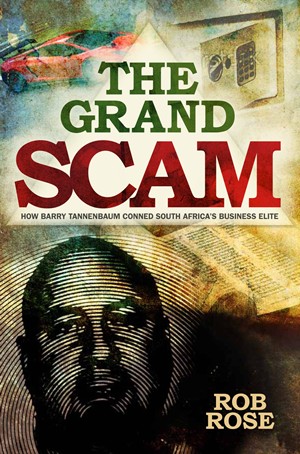 After the bubble popped in June 2009, finance minister Pravin Gordhan announced that hundreds of investors in South Africa, Australia and Europe had ploughed more than R12.5 billion into Tannenbaum's scheme, based on the empty promise of immense riches. Dwarfing the Brett Kebble rip-off, Fidentia and the Krion pyramid scheme, it proved to be the most embarrassing financial disaster in the country's history, and it exposed holes in a banking and financial system billed as one of the safest in the world.
For Tannenbaum's victims, the nightmare continued after the scheme collapsed, as liquidators, tax officials and criminal investigators demanded their pound of flesh. But Tannenbaum, now at large on Australia's Gold Coast, continues to live as if nothing happened, working for an Australian insurance company.
The question that hasn't been answered until now is, how did Tannenbaum swindle so many people with such ease? And, more crucially, why did he do it? Through extensive interviews with his family, friends and numerous 'investors', this book provides the startling answers to those questions. For the first time, the real motivation that fueled South Africa's Bernie Madoff is laid bare.
CLICK HERE to read an extract from The Grand Scam.
About the author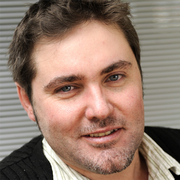 Rob Rose is a multi-award-winning investigative journalist and business editor at the Sunday Times. He has won the Taco Kuiper Award for investigative journalism, the equivalent of South Africa's Pulitzer Prize, has been named South African financial journalist of the year, South African legal journalist of the year, and Forum for African Investigative Reporters (FAIR) journalist of the year. In 2011, he was awarded the Nieman Fellowship to study at Harvard University. He is married, and recently had his first child.
Follow Rob on Twitter HERE
Published by Zebra Press (An imprint of Random House Struik)
ISBN: 9781770226210