Johannesburg: a city of thieves and dreamers, home to more than four million inhabitants spread out over an area larger than greater London …
An engaging and authoritative history that follows the story of the city through its spaces and communities – from the city centre to Joburg's expanding suburbs. With dedicated chapters about Lenasia, Alexandra and the Southern Suburbs – together with Soweto, the CBD, Hillbrow, the far north and the central suburbs – it offers an inclusive history of Joburg, written by contemporary journalists and academics and featuring a selection of songs, poems and expert articles that give voice to the city's diverse peoples and reflect its shifting social landscapes.
The Joburg Book also includes hundreds of historical photos, fifteen reference maps, recommended itineraries and places of interest in and around the city, together with contact numbers and web addresses.
This updated edition for 2014 has updates of new spaces, such as Constitution Hill and the Gautrain, as well as new tours and excursions.
'Nechama Brodie's fine pop-culture history of the city, The Joburg Book, became my bible …' – Lauren Beukes
'… the best city guide produced on Johannesburg. The Joburg Bookis primarily a triumph of picture research and design, its handmade look hinting at Johannesburg's story is one of creative improvisation. Brodie deals with all aspects of the changing landscape, quoting diverse sources on history and popular culture.' – Mail & Guardian
About the Author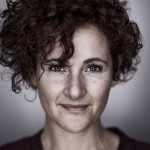 In her 16 years as a journalist Nechama Brodie has covered books, music, arts, culture, lifestyle and heritage stories for the Sunday Times, Mail & Guardian, City Pressand Wanted (the Business Day magazine). Nechama is a contributor to women's magazines such as Marie Claire, ELLE and Women's Health, where she writes on beauty, health, wellness and body issues – including her training as a 'white collar' boxer (she has fought in three bouts) – and writes for local food and design publications VISI and TASTE. Nechama lives in Johannesburg with her two young boys, one ageing cat, one over-enthusiastic dog, four guitars and too many books, shoes and dresses.
View Nechama's website HERE
View Nechama's Facebook page HERE and follow her on Twitter @brodiegal
Published by Pan Macmillan 
ISBN: 9781770103856