'In the end, you could choose to say no more than this: that in the high summer of 1938, in a courtroom in the town of Gower in the Union of South Africa, a case of arson came to an abrupt and irregular end, confounding those who had followed the matter and prompting speculation that approached, but did not quite deliver, scandal…'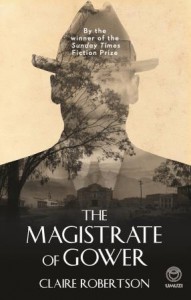 When an illicit affair in British Ceylon comes to light in 1902, seventeen year-old Boer prisoner-of-war Henry Vos is disgraced. Months before, a short film made his face widely recognisable, but now he is shunned by Boer and Brit alike.
Three decades later, Henry is the magistrate of Gower, a small inland town in the Union of South Africa, where he makes friends with young newcomer Adaira van Brugge. Adaira's story will start to echo Henry's when she takes a secret lover: Ira Gevint, a Jew who fled Europe only to wind up in a town ready to experiment with its own kind of persecution.
As events threaten to unravel the careful life Henry has created for himself, desire surfaces alongside nationalist fervour in Claire Roberston's arresting new novel about the courage to choose love over fear.
About the Author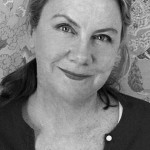 Claire Robertson is the author of The Spiral House, winner of the 2014 Sunday Times Fiction Prize and a South African Literary Award, and shortlisted for the University of Johannesburg Debut Prize. She lives in Simon's Town.
View Claire's Facebook page HERE
Published by Umuzi (An imprint of Penguin Random House)
ISBN: 9781415207642