Stories of Learning, Leadership and Love.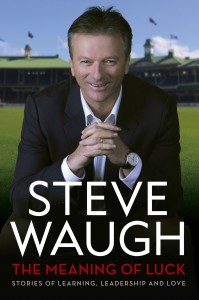 In The Meaning of Luck, former Australian cricket captain and 2004 Australian of the Year Steve Waugh explores the concept of luck, based on his experiences in the worlds of sport, business and charity.
Steve begins by recalling the potentially devastating event that rocked his life in 2006, when his wife Lynette suffered a life-threatening brain bleed. Today, Lynette describes her illness as a 'stroke of luck', which she can do only because she fought so hard to regain her health and strength. She is lucky, but only because she chose to be. Lynette is the first of a number of characters in the book who have triumphed over adversity.
Also featured are cricketers, coaches, business and community leaders, and some of the brave children Steve has come into contact with through his philanthropy in India and Australia. There are tales from Ashes Tests, World Cups and the Olympic Games. The stories in The Meaning of Luck carry messages about leadership, maximising potential and having fun. Together, they provide a guide for people seeking to progress not just in sport, but in whatever direction they choose for their lives.
About the Author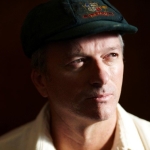 Steve Waugh evolved from a series of setbacks early in his international cricket career to become arguably the toughest, most mentally strong player of his generation. He retired in 2004 with more Test and one-day appearances than any other Australian cricketer. He was named Australian of the Year in 2004 and Australian Father of the Year in 2005.
Steve led his country to 41 victories in 57 Tests between 1999 and 2004, clearly the best winning percentage for a Test captain with more than 20 Tests in charge, and in 106 one-day internationals, for 67 victories, including the 1999 World Cup. The Australian cricket team was named 'Team of the Year' at the 2002 Laureus World Sports Awards.
Since his retirement, Steve has swapped his cricket whites and baggy green for a business suit and tie, built an enviable reputation as a writer and observer on the game he loves, and worked with the Australian Olympic team and the Australian soccer team in mentoring and athlete liaison roles. He has also devoted much time to charity — most notably through his patronage of the Udayan children's home in Kolkata, India, and the Steve Waugh Foundation's support for children fighting Rare Diseases in Australia.
View Steve's website HERE
View Steve's Facebook page HERE and follow him on Twitter HERE
Published by Pan Macmillan
ISBN: 9780987564108