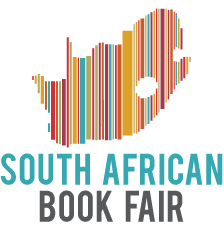 The South African Book Fair is the largest public celebration of the written word in sub-Saharan Africa.
From 13-15 June 2014 they will be bringing writers and thinkers from across the country and the world together to rub shoulders with you, the readers, in a not-to-be-missed literary celebration. Join them in welcoming some of the biggest names in South African writing, publishing, politics, television, radio, art, theatre, and sport.

SABF Programme Highlights
Over 120 events, catering for booklovers of all interests, aged 3 to 93
Over 100 authors, illustrators, storytellers, book critics, expert speakers and leading thinkers.
A range of events from puppet shows to book launches, in depth panel-discussions and book club brunches to cocktails in the bar.
A veritable feast of voices: speakers, panelists, academics and attendees. This diverse line-up includes: Professor Njabulo Ndebele, Judge Edwin Cameron, Dr Xolela Mangcu, author Deon Meyer, analyst Prince Mashele, businessman Victor Kgomoeswana, bestselling author Susan Lewis, storyteller Sindiwe Magona, award-winning Setswana author Sabata-Mpho Mokae, historian Hazel Crampton, sports-analyst Marco Botha and legendary chef Karen Dudley.
Not to be Missed
Rolling up our sleeves: Engaging, serious and thought-provoking debates about some of the current issues that our leading thinkers are tackling – Twenty years of democracy: looking back to look forward, Rholihlaha means trouble maker – translation and its troubles, Muslims in the South African imagination, Are Trout South African? Who belongs in SA? And more….
What's on your mind? Debates and talks around the hot issues that face us today with contemporary and outspoken voices having their say – The justice system with Judge Edwin Cameron and Vusi Pikoli, the truth is stranger than fiction, some of the eye-popping true stories that have rocked our world like the Griekwastad murders and the Grand Slam, a look at educating children in the 21st Century with some of the country's top school principals, why Africans do not buy books written in African languages, the daily reality of doctors and nurses in South Africa by a doctor who walked away….
Bestselling author Susan Lewis: Don't miss author Susan Lewis chatting about life, love and everything in between. Perfect for book club babes!
Stories to inspire and entertain you: From street to stage with musician Larry Joe, "I don't know how she does it" – the workings of working moms with Lauren Liebenberg, mother tongue magic with award-winning Setswana author Sabata-Mpho Mokae, and the power of the positive story with highly successful publisher of Awesome SA…
Getting published: A must for aspirant writers and publishers, this series offers workshops and presentations on everything from proofreading to translation, illustration to creative writing. Find out how successful writers write for foreign audiences and how to shoot the lights out with book sales. Also part of the programme is writing and illustration workshops for teens.
A splendiferous children's line up: Storytelling, show-and-tell, book-inspired craft activities, pirate and princess high tea on the high seas, book breakfasts, puppet shows, and of course a visit from larger-than-life book characters – Peter Rabbit, Spot the Dog, Maisy Mouse, Wally, and the inimitable Gruffalo!
Also
The Future of the Book: Exploring new ways of reading, writing and selling books
Education: E-learning, the classroom of the future, the maths challenge and multilingual classrooms
The vibrant Afrikaans literary world: Meet authors Chanette Paul, Deon Meyer, Steve Hofmeyer and more
View the SABF website HERE