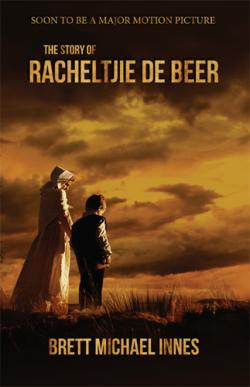 This morning I had the pleasure of meeting South African film maker, and author, Brett Michael Innes.
Brett's rendition of The Story of Racheltjie de Beer (which is also available in Afrikaans – Die Verhaal van Racheltjie de Beer) was published by Naledi in August 2012.
The story of Racheltjie captured many of our imaginations when we learnt about her during our school days.  And tonight I shall dive into my copy that Brett gave me (thanks Brett!).  You can view the book trailer HERE.
The cast auditions have begun for the film adaptation and Nostalgia Productions (Brett's film company) begins shooting the movie in May, with the film coming to South African cinemas at the end of February 2014.  Very exciting!