The Tiger and the Tortoise – Final Memoirs of a Vet, the third collection of veterinary tales written by Mike Hardwich.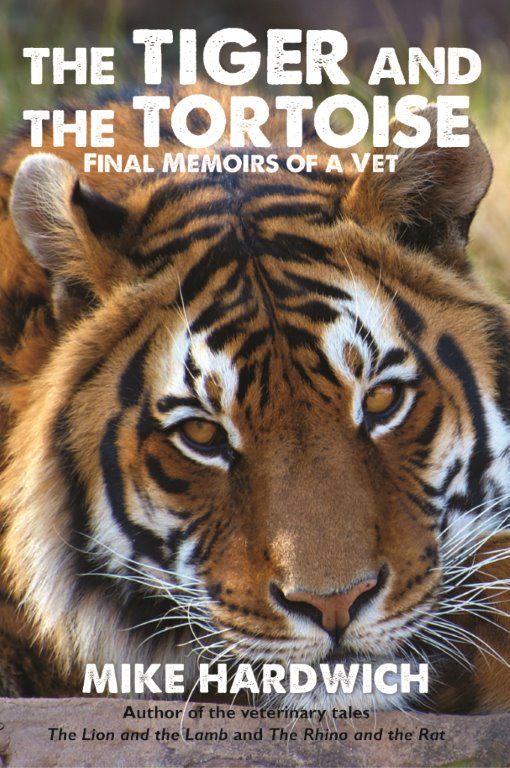 "So far it had been a blissfully peaceful weekend. A restful break such as this is what every vet dreams of. The standby vehicle had remained stationary and the telephone had been silent. The veterinary hospital was empty even though the days of the last week had been very busy.
Actually, it seemed too good to be true.
As it happened, it was." 
It takes a lot to unsettle a vet who has been in practice for a career spanning a good few decades, but when Mike Hardwich learnt that the wattled crane from the Hlatikulu sanctuary with the badly broken wing needing his urgent attention was also the only breeding male in captivity in South Africa, and one of a highly endangered species, he knew he could not afford to make any mistakes. This and all the other stories in this the third book in his memoirs trilogy, following on from the bestselling The Lion and the Lamb and The Rhino and the Rat, makes riveting and unforgettable reading.
With his infectious mix of humour and humility, and drawing on a broad range of experiences, Mike recounts his endearing tales of treating creatures wild, wonderful and sometimes downright weird, including an encounter with an untrustworthy zebra, a llama in the Midlands who contemptuously spat in his face, and domestic pets whose owners probably needed more treatment than they did. We get to know Mike's own story along the way, as the boy who carried baby chicks in his school blazer pocket and who never got to ride his first horse, to his grandmother's talkative parrot who could command a span of oxen, and to the next generation of animal carers in his daughter Dale, whose patience and gentle skills reap multiple rewards for all. 
View Mike's website HERE
View Mike's Facebook page HERE and follow him on Twitter HERE
Published by Tracey McDonald Publishers
ISBN: 9780620602136