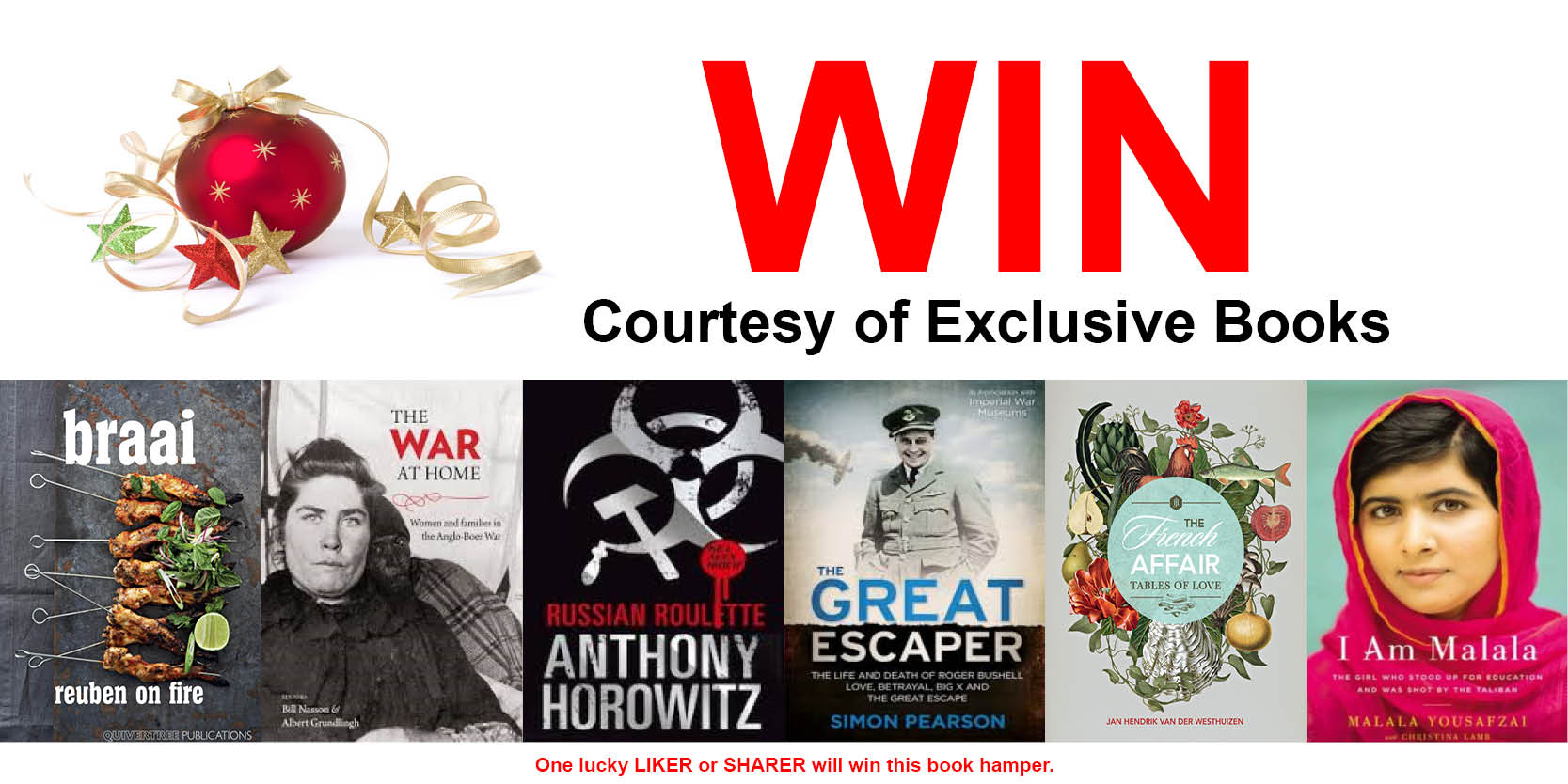 Stand in line to win this fabulous Wish List hamper of books courtesy of Exclusive Books. AND, the books will be delivered to you before the 24th of December – what a wonderful Christmas present!
Braai by Reuben Riffel

The War at Home

by Bill Nasson & Albert Grundlingh

Russian Roulette

by Anthony Horowitz

The Great Escaper

by Simon Pearson

The French Affair

by Jan Hendrik van Der Westhuizen
I am Malala by Malala Yousafzai
LIKE this page on the Facebook share button below and stand in line to win (the winner will be announced on Wednesday, the 18th of December).