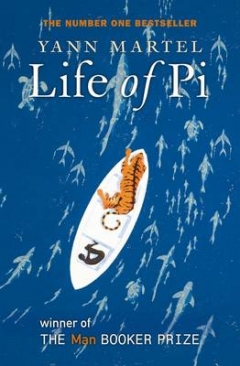 Yann Martel's Life of Pi was rejected by at least five London publishing houses before being accepted by Knopf Canada (who published the book in September 2001) and in the UK it was picked up by a relatively small publishing house, Canongate.
In 2002 Life of Pi went on to win the Man Booker Prize for Fiction and Yann, and his book, instantly became recognisable worldwide.
The protagonist, Pi Patel, an Indian boy from Pondicherry, explores issues of spirituality and practicality from an early age. He survives 227 days after a shipwreck while stranded on a boat in the Pacific Ocean with a Bengal tiger named Richard Parker.
Yann Martel said in one interview,
"The theme of this novel can be summarized in three lines. Life is a story. You can choose your story. And a story with an imaginative overlay is the better story."
The film adaptation (directed by one of my favourites, Ang Lee) started showing in South African cinemas this month.  To view the movie trailer, click HERE.